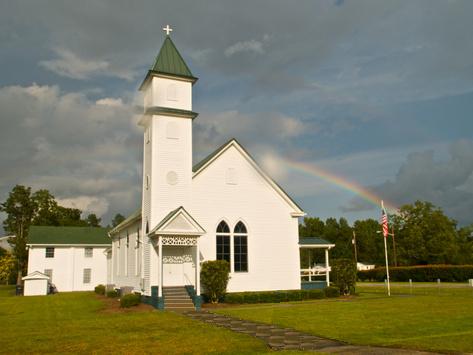 History of Elam Egypt Baptist Church
Elim Baptist Church was constituted in the summer of 1870, in front of and to the left of the residence of C.F. Foy, in a grove of young oaks, about two miles north of Egypt. A man of great influence and social; leader in the community brought about a split in the church at Oliver (Little Ogeechee Baptist) over the use of an organ in their song services. Dr. A. B. Lanier organized Elim Baptist Church because of this issue. He and others who favored the use of an instrument left the Little Ogeechee Baptist Church and founded Elim Egypt Baptist Church.
[more]
Worship Place & Times
Place
184 5th Street, Egypt,
Guyton, GA, 31312

Times

Sunday School: 9:45 AM

Sunday Morning Worship: 10:45 AM

Sunday Evening Worship: 6:00 PM

Wednesday Bible Study & Prayer: 7:00 PM
Church News
Sunday's Message
August 09, 2020
"The heavens declare the glory of God; And the firmament shows His handiwork. Day unto day utters speech, And night unto night reveals knowledge. There is no speech nor language Where their voice is not heard. Their line has gone out through all the earth, And their words to the end of the world. In them He has set a tabernacle for the sun, Which is like a bridegroom coming out of his chamber, And rejoices like a strong man to run its race. Its rising is from one end of heaven, And its circuit to the other end; And there is nothing hidden from its heat."
Sunday, August 16, 2020
Come Join Us: 11:00 to 12:00 AM
We have re-opened the church with the recommended guidelines in effect for our local community. Come and praise the Lord with your presence and in song. We will still be Live Streaming for those who don't want to join us at this time and for all our online followers.
Wednesday, August 12, 2020
Come Join Us: 7:00 to 8:00 PM
We will be having Wednesday night Bible study starting this week. The church will still be using the recommended opening guidelines in effect for our local community. Come and study the Lord with your heart and presence. We will still be Live Streaming for those who don't want to join us at this time and for all our online followers.
Sunday, Weekly Men's Prayer Time
9:00 AM
Come to lift up your family and church in a men's prayer time before our Worship services.
Pastor Pulpit Search Committee
Please be in prayer as we choose those to serve on this committee, and remember 2 of those choosen have to be deacons.
EEBC Backpacks And Shoebox Needs
As you are out Shopping
Please keep our 2020 Goal in mind: 400+ backpacks and 100 shoeboxes. Full size bars of Soap (Any Brand) is a big item we need, as well as Washcloths (Pkg 18, Walmart) the need is approximately 900 and toothpaste. Have questions contact: Tina Caine, Nikki Danker or Nancy Holt for help.
VBS Concrete and Cranes
Vacation Bible School
Because of the uncertainty of COVID-19 and for the safety of everyone, we unfortunately will not be able to have VBS this year. Normally, we would collect a "penny offering" at that time to help with backpacks and shoeboxes, but will miss that opportunity this year. You can still contribute to backpacks and shoeboxes! Please see the bulletin for information on how you can do that. See Tina Caine or Brenda Barrow with any questions you have. Thank you!
EEBC Streaming Video Sermons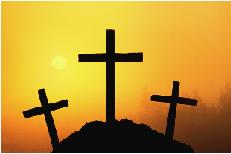 Guyton Local Weather
Click here for the weather forecast
During the events that have taken place in our nation and our local community, we have setup a way for church members to tithe from the safety of your homes. Please click the link above to give your tithe online. The website is a secure site setup by the church.
Quick Links
Our Mission
We are a family of believers committed to worshipping God, witnessing to the unsaved and working to encourage, edify and equip disciples to establish a personal relationship with Jesus Christ.
Our mission rests on the pillars of prayer, worship, outreach, instruction, stewardship, and fellowship.
Daily Bible Verse
Church Visitors