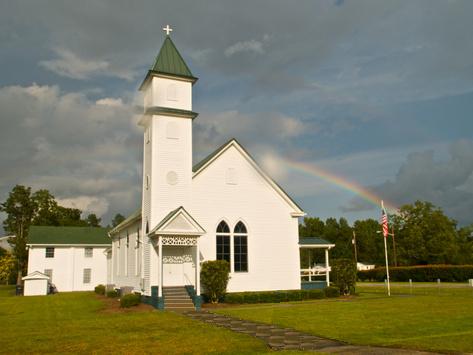 History of Elam Egypt Baptist Church
Elim Baptist Church was constituted in the summer of 1870, in front of and to the left of the residence of C.F. Foy, in a grove of young oaks, about two miles north of Egypt. A man of great influence and social; leader in the community brought about a split in the church at Oliver (Little Ogeechee Baptist) over the use of an organ in their song services. Dr. A. B. Lanier organized Elim Baptist Church because of this issue. He and others who favored the use of an instrument left the Little Ogeechee Baptist Church and founded Elim Egypt Baptist Church.
[more]
Worship Place & Times
Place
184 5th Street, Egypt,
Guyton, GA, 31312

Times

Sunday School: 9:45 AM

Sunday Morning Worship: 11:00 AM

Sunday Evening Worship: 6:00 PM

Wednesday Bible Study & Prayer: 7:00 PM
Church News
Sunday's Message
June 26, 2022
"Then they came again to Jerusalem. And as He was walking in the temple, the chief priests, the scribes, and the elders came to Him. And they said to Him, "By what authority are You doing these things? And who gave You this authority to do these things? But Jesus answered and said to them, "I also will ask you one question; then answer Me, and I will tell you by what authority I do these things: The baptism of John—was it from heaven or from men? Answer Me. And they reasoned among themselves, saying, "If we say, 'From heaven,' He will say, 'Why then did you not believe him?' But if we say, 'From men' "—they feared the people, for all counted John to have been a prophet indeed. So they answered and said to Jesus, "We do not know." And Jesus answered and said to them, "Neither will I tell you by what authority I do these things."
Sunday, July 03, 2022
Come Join Us:
The church will be fully open for all church activites. Sunday School 9:45 AM, Morning Worship 11:00 AM, Sunday Night Worship 6:00 PM and Wednesday Night Bible Study 7:00 PM. Come and praise the Lord with your presence and in song. We will still be Live Streaming worship services and Bible study for those who don't want to join us at this time and for all our online followers.
Sunday, Weekly Men's Prayer Time
9:00 AM
Come to lift up your family and church in a men's prayer time before our Worship services.
EEBC Children In Action (CIA)
Wednesday, July 06, 2022, 7:00 PM
Bring your kids for we are back together for fun and to learn more about Jesus. Parents you can enjoy Wednesday Night Bible Study while your kids are having fun.
EEBC Streaming Video Sermons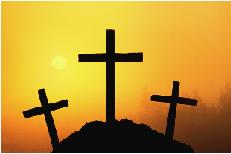 Guyton Local Weather
Click here for the weather forecast
During the events that have taken place in our nation and our local community, we have setup a way for church members to tithe from the safety of your homes. Please click the link above to give your tithe online. The website is a secure site setup by the church.
Quick Links
Our Mission
We are a family of believers committed to worshipping God, witnessing to the unsaved and working to encourage, edify and equip disciples to establish a personal relationship with Jesus Christ.
Our mission rests on the pillars of prayer, worship, outreach, instruction, stewardship, and fellowship.
Daily Bible Verse
Church Visitors