Church News
Sunday's Message
Dec 03, 2023
"Now there were in the same country shepherds living out in the fields, keeping watch over their flock by night. And behold, an angel of the Lord stood before them, and the glory of the Lord shone around them, and they were greatly afraid. Then the angel said to them, "Do not be afraid, for behold, I bring you good tidings of great joy which will be to all people. For there is born to you this day in the city of David a Savior, who is Christ the Lord. And this will be the sign to you: You will find a Babe wrapped in swaddling cloths, lying in a manger." And suddenly there was with the angel a multitude of the heavenly host praising God and saying: "Glory to God in the highest, And on earth peace, goodwill toward men!" So it was, when the angels had gone away from them into heaven, that the shepherds said to one another, "Let us now go to Bethlehem and see this thing that has come to pass, which the Lord has made known to us." And they came with haste and found Mary and Joseph, and the Babe lying in a manger. Now when they had seen Him, they made widely known the saying which was told them concerning this Child. And all those who heard it marveled at those things which were told them by the shepherds.
Come Join Us:
Sunday, Dec 10, 2023
Sunday School 9:45 AM, Morning Worship 11:00 AM, Sunday Night Worship 6:00 PM and Wednesday Night Bible Study 6:00 PM. Come and praise the Lord with your presence and in song. We will still be Live Streaming worship services and Bible study for those who don't want to join us at this time and for all our online followers.
Special Called Conference
Sunday, Dec 17, 2023
To discuss and vote on the church budget for 2024.
Sunday and Wednesday Night Services
Due to these services being dedicated to Group Bible Study and we have no way for the members online to actively participate, we will no longer stream these services. We encourage all members to come and get a blessing from your direct participation in these studies. Sunday nights Rickie Bragg is helping us understand the Book of James and on Wednesday nights we are about to start a new study from Tony Evans ministries called Horizontal Jesus. After we get a new pastor and he wants these nights available to him and his studies laid on his heart from God, we may start streaming these nights again.
Sunday, Weekly Men's Prayer Time
9:00 AM
Come to lift up your family and church in a men's prayer time before our Worship services.
Pastor Pulpit Search Committee Meeting
Thursday, Dec 14, 2023 6:00 PM
Social Hall
Pastor Search
If you know a pastor who would like to submit their resume for consideration or you are a pastor, click the link below or forward it to the pastor himself for consideration.
Click:
Pastor Resume Submission
Sunday Night Events at 6:00 PM
There is something for Everyone (including you!).
CIA Meets in the Social Hall
Youth in the Youth Room upstairs
Adults meet in the Sanctuary for Bible study
Men's Fellowship Supper
Friday, Jan 26, 2023 6:00 PM
All men are invited for an evening of fun, food and fellowship. See Jerermy Wallace or Gary Fort if you have questions.
WOM (Women on Mission) Fellowship Supper
Monday, Dec 11, 2023 7:00 PM
All women are invited for an evening of fun, food and fellowship. See Jodi Kendrick if you have questions.
EEBC Streaming Video Sermons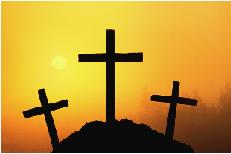 Guyton Local Weather
Click here for the weather forecast
During the events that have taken place in our nation and our local community, we have setup a way for church members to tithe from the safety of your homes. Please click the link above to give your tithe online. The website is a secure site setup by the church.
Church News Continue
Wonderful Wednesdays!
What are you doing on Wednesday Nights From 6:00 to 7:00
There is something for Everyone (including you!) at Elam Egypt.
CIA Meets in the Social Hall
Youth in the Youth Room upstairs
Adults meet in the Sanctuary for Bible study
Deacon of the Week
Dec 03 - Ricky Smith
Dec 10 - Brett Harden
Dec 17 - Adam Jones
Dec 24 - Mikey Danker
Dec 31 - Davy Flowers
Jan 07 - Will Caine
Our Mission
We are a family of believers committed to worshipping God, witnessing to the unsaved and working to encourage, edify and equip disciples to establish a personal relationship with Jesus Christ.
Our mission rests on the pillars of prayer, worship, outreach, instruction, stewardship, and fellowship.
Daily Bible Verse
Church Visitors