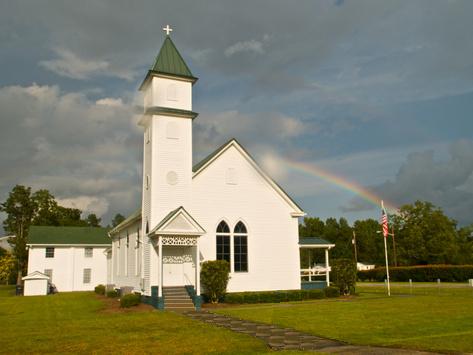 History of Elam Egypt Baptist Church
Elim Baptist Church was constituted in the summer of 1870, in front of and to the left of the residence of C.F. Foy, in a grove of young oaks, about two miles north of Egypt. A man of great influence and social; leader in the community brought about a split in the church at Oliver (Little Ogeechee Baptist) over the use of an organ in their song services. Dr. A. B. Lanier organized Elim Baptist Church because of this issue. He and others who favored the use of an instrument left the Little Ogeechee Baptist Church and founded Elim Egypt Baptist Church.
[more]
Worship Place & Times
Place
184 5th Street, Egypt,
Guyton, GA, 31312

Times

Sunday School: 9:45 AM

Sunday Morning Worship: 11:00 AM

Sunday Evening Worship: 6:00 PM

Wednesday Bible Study & Prayer: 7:00 PM
Church News
Sunday's Message
August 14, 2022
"In the year that King Uzziah died, I saw the Lord sitting on a throne, high and lifted up, and the train of His robe filled the temple. Above it stood seraphim; each one had six wings: with two he covered his face, with two he covered his feet, and with two he flew. And one cried to another and said: "Holy, holy, holy is the LORD of hosts; The whole earth is full of His glory!" And the posts of the door were shaken by the voice of him who cried out, and the house was filled with smoke. So I said: "Woe is me, for I am undone! Because I am a man of unclean lips, And I dwell in the midst of a people of unclean lips; For my eyes have seen the King, The LORD of hosts." Then one of the seraphim flew to me, having in his hand a live coal which he had taken with the tongs from the altar. sa 6:7 And he touched my mouth with it, and said: "Behold, this has touched your lips; Your iniquity is taken away, And your sin purged." Also I heard the voice of the Lord, saying: "Whom shall I send, And who will go for Us?" Then I said, "Here am I! Send me."
Sunday, Aug 21, 2022
Come Join Us:
The church will be fully open for all church activites. Sunday School 9:45 AM, Morning Worship 11:00 AM, Sunday Night Worship 6:00 PM and Wednesday Night Bible Study 7:00 PM. Come and praise the Lord with your presence and in song. We will still be Live Streaming worship services and Bible study for those who don't want to join us at this time and for all our online followers.
Sunday, Weekly Men's Prayer Time
9:00 AM
Come to lift up your family and church in a men's prayer time before our Worship services.
EEBC Children In Action (CIA)
Wednesday, Aug 17, 2022, 7:00 PM
Bring your kids for we are back together for fun and to learn more about Jesus. Parents you can enjoy Wednesday Night Bible Study while your kids are having fun.
EEBC Streaming Video Sermons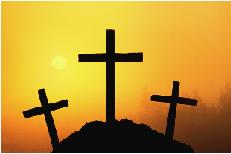 Guyton Local Weather
Click here for the weather forecast
During the events that have taken place in our nation and our local community, we have setup a way for church members to tithe from the safety of your homes. Please click the link above to give your tithe online. The website is a secure site setup by the church.
Quick Links
Our Mission
We are a family of believers committed to worshipping God, witnessing to the unsaved and working to encourage, edify and equip disciples to establish a personal relationship with Jesus Christ.
Our mission rests on the pillars of prayer, worship, outreach, instruction, stewardship, and fellowship.
Daily Bible Verse
Church Visitors