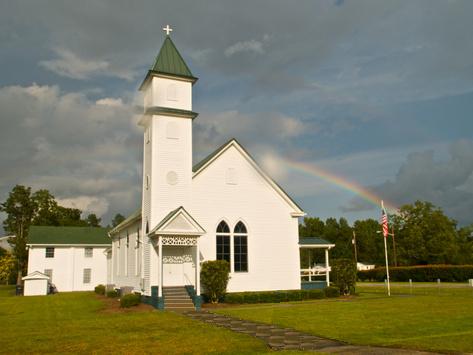 History of Elam Egypt Baptist Church
Elim Baptist Church was constituted in the summer of 1870, in front of and to the left of the residence of C.F. Foy, in a grove of young oaks, about two miles north of Egypt. A man of great influence and social; leader in the community brought about a split in the church at Oliver (Little Ogeechee Baptist) over the use of an organ in their song services. Dr. A. B. Lanier organized Elim Baptist Church because of this issue. He and others who favored the use of an instrument left the Little Ogeechee Baptist Church and founded Elim Egypt Baptist Church.
[more]
Worship Place & Times
Place
184 5th Street, Egypt,
Guyton, GA, 31312

Times

Sunday Morning Worship: 11:00 AM

Wednesday Bible Study & Prayer: 7:00 PM
Church News
Sunday's Message
November 29, 2020
"Then those men, when they had seen the miracle that Jesus did, said, This is of a truth that prophet that should come into the world. When Jesus therefore perceived that they would come and take him by force, to make him a king, he departed again into a mountain himself alone. And when even was now come, his disciples went down unto the sea, And entered into a ship, and went over the sea toward Capernaum. And it was now dark, and Jesus was not come to them. And the sea arose by reason of a great wind that blew. So when they had rowed about five and twenty or thirty furlongs, they see Jesus walking on the sea, and drawing nigh unto the ship: and they were afraid. But he saith unto them, It is I; be not afraid. Then they willingly received him into the ship: and immediately the ship was at the land whither they went."
Sunday, December 06, 2020
Come Join Us: 11:00 to 12:00 AM
We have re-opened the church with the recommended guidelines in effect for our local community. Come and praise the Lord with your presence and in song. We will still be Live Streaming for those who don't want to join us at this time and for all our online followers.
Wednesday, December 02, 2020
Come Join Us: 7:00 to 8:00 PM
We will be having Wednesday night Bible study each week. The church will still be using the recommended opening guidelines in effect for our local community. Come and study the Lord with your heart and presence. We will still be Live Streaming for those who don't want to join us at this time and for all our online followers.
Sunday, Weekly Men's Prayer Time
9:00 AM
Come to lift up your family and church in a men's prayer time before our Worship services.
Pastor Pulpit Search Committee
Please be in prayer for those we have chosen to serve on the Pastor Pulpit Search Committee. If you are a pastor and would like to submit your resume to the committee, mail it to Pastor Pulpit Search Committee, Elam Egypt Baptist Church 2166 Egypt Ardmore Road, Guyton, Ga 31312.
Email:
PastorSearchEEBC@gmail.com
EEBC Children In Action (CIA)
Wednesday, December 02, 2020, 7:00 PM
Bring your kids for we are back together for fun and to learn more about Jesus. Parents you can enjoy Wednesday Night Bible Study while your kids are having fun.
EEBC Streaming Video Sermons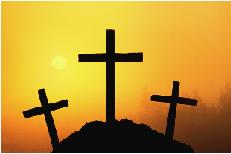 Guyton Local Weather
Click here for the weather forecast
During the events that have taken place in our nation and our local community, we have setup a way for church members to tithe from the safety of your homes. Please click the link above to give your tithe online. The website is a secure site setup by the church.
Quick Links
Our Mission
We are a family of believers committed to worshipping God, witnessing to the unsaved and working to encourage, edify and equip disciples to establish a personal relationship with Jesus Christ.
Our mission rests on the pillars of prayer, worship, outreach, instruction, stewardship, and fellowship.
Daily Bible Verse
Church Visitors